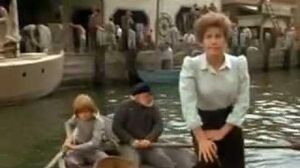 "Bill of Sale" (named after the Bill of Sale) is a famous song from the original Disney film Pete Dragon - performed by the Gogans as they make their presence known in the sleepy town that Pete had escaped to, intent on bringing him back to their farm to be used and abused as they saw fit : the song gets its name from the Bill of Sale the Gogans gained when they "bought" Pete and their firm belief that gave them legal rights to abuse him (despite it being illegal, even in the time-period of the film).
Lyrics
Ad blocker interference detected!
Wikia is a free-to-use site that makes money from advertising. We have a modified experience for viewers using ad blockers

Wikia is not accessible if you've made further modifications. Remove the custom ad blocker rule(s) and the page will load as expected.