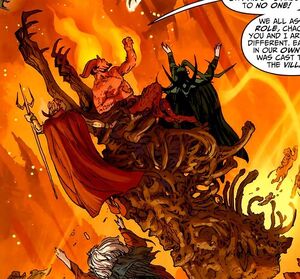 Kurios' Hell is one of many demonic dimensions found in the Marvel universe and one of two that most closely resemble the Christian concept of Hell, this is due to its creator and ruler - Marduk Kurios - often envisioning himself as the "Satan" of Marvel comics, a position he fights Mephisto over (though Mephisto is better known and he has his own hellish realm).
Ad blocker interference detected!
Wikia is a free-to-use site that makes money from advertising. We have a modified experience for viewers using ad blockers

Wikia is not accessible if you've made further modifications. Remove the custom ad blocker rule(s) and the page will load as expected.