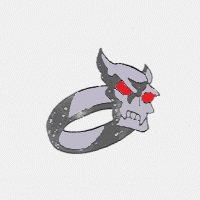 The Pastmaster's Engagement Ring is a wedding ring crafted by the sinister Pastmaster for Queen Callista in hopes that she would become his bride and become king of Megalight City.
The Pastmaster tried to force Callista to marry him, otherwise his monsters would destroy her beloved medieval kingdom of Megalith City.
Ad blocker interference detected!
Wikia is a free-to-use site that makes money from advertising. We have a modified experience for viewers using ad blockers

Wikia is not accessible if you've made further modifications. Remove the custom ad blocker rule(s) and the page will load as expected.