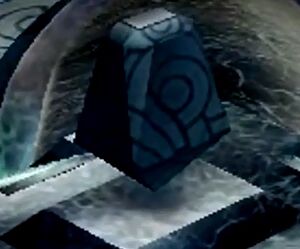 The Portalstone is a supernatural stone that is believed to possess powers including the power to open doorways into other dimensions, and it plays a major role in the Nintendo 3DS videogame Project X Zone.
It was believed to be part of Mii Koryuji and her family until it was later revealed that Oros Phlox were the guardians of the stone.
It is also revealed that Mii's ancestors were messing with the stone and that Kogoro's ancestors were sent to stop them from causing many problems.
Ad blocker interference detected!
Wikia is a free-to-use site that makes money from advertising. We have a modified experience for viewers using ad blockers

Wikia is not accessible if you've made further modifications. Remove the custom ad blocker rule(s) and the page will load as expected.