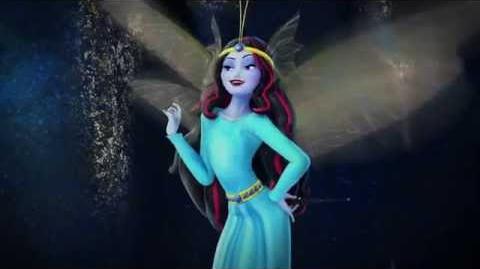 "This Fliegel Has Landed" is a song sung by Grotta from the Sofia the First episode "The Fliegel has Landed".
Lyrics
I don't like the dark
But I live in a cave
A cozy little home is what I crave
Even if I have to misbehave
Beware, this fliegel has land

From kingdom to kingdom
I have roamed
Searching high and low with a fine-tooth comb
Finally found a cave to call my home
Behold, this fliegel has landed

I used to reside under ol' Khaldune
Til they chased me outta town
But this little cave will do just fine
Once I move a few things around

Like it or not
I'm here to stay
So you better do everything I say
Or there's gonna be a hefty price to pay
Because this fliegel has landed

Oh yeah
This fliegel has landed
Look out
This fliegel has landed
On you

Troll
Ad blocker interference detected!
Wikia is a free-to-use site that makes money from advertising. We have a modified experience for viewers using ad blockers

Wikia is not accessible if you've made further modifications. Remove the custom ad blocker rule(s) and the page will load as expected.